Skip to product information
Media gallery

Media gallery

Media gallery
PrimaSkin Canada Hydrastat Technology
Regular price

$804.00 CAD

Regular price

Sale price

$804.00 CAD

Unit price

per
12 Pack = $67 Per Bottle | 24 Pack = $61 Per Bottle | 1 Case = $57.50 Per Bottle | 2 Cases = $50 Per Bottle
Description

Experience Effortless Beauty with PrimaSkin's Hydrastat Technology™ Tired of waiting for results and investing in complex skincare routines? PrimaSkin Canada Hydrastat Technology introduces a game-changing solution – the ultimate 1-step skincare wonder! Gone are the days of hoping your skincare system will fend off premature aging. Bid farewell to elaborate and expensive regimens that eat into your time and budget. With PrimaSkin's revolutionary Hydrastat Technology™ nano delivery system, we're putting all your skin's requirements into a single, easy-to-use product.Why continue the struggle with multi-product routines that promise the world but deliver confusion? Our PrimaSkin Hydrastat Technology ™ streamlines skincare, transforming it into a straightforward and efficient process. Imagine finding everything your skin craves in one place, elegantly packaged for your convenience. Indulge in the power of scientific advancement with our PrimaSkin Hydrastat Technology ™. This nano delivery system ensures that potent ingredients penetrate deeply, addressing your skin's needs at a cellular level. Say goodbye to guesswork and hello to visible results.Invest in PrimaSkin's 1-step solution and unveil a more radiant you. No more stressing over complicated applications or waiting ages for outcomes. Experience the confidence that comes with a skincare approach backed by innovation.Join the revolution of simplified skincare with PrimaSkin. Our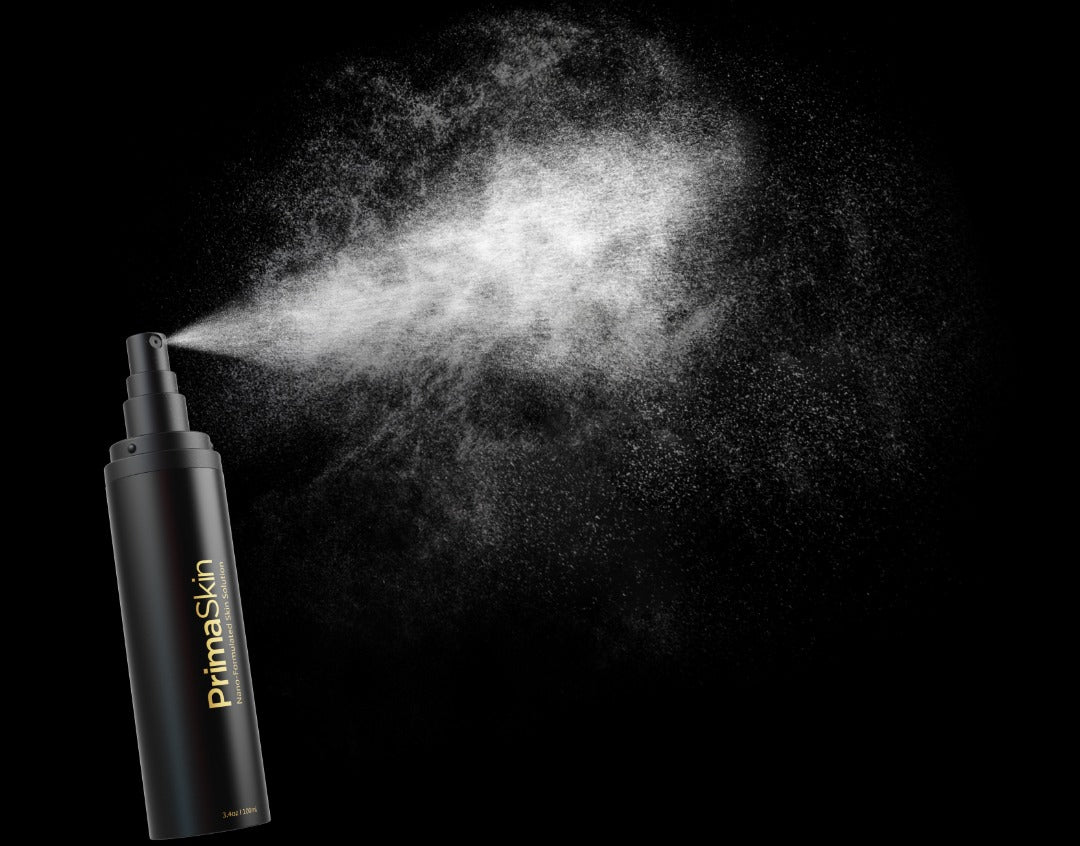 Notified by email when this product becomes available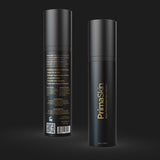 PrimaSkin Canada Hydrastat Technology
Learn More About PrimaSkin
Ultra Pure Water: The "Hydra" in HydraStat Nanotechnology™
Glutathione: The body's master antioxidant that can neutralize free radicals and can help restore skin to a bright and even skin tone.
Dimethyl Sulfone: An anti-inflammatory agent.
Sodium Hyaluronate (Hyaluronic Acid): Can hold up to 1000x its weight in water, assists with ultra-hydrated skin.
Cysteine: A building block for protein.
Proline: Protein synthesis, antioxidant properties.
Calcium Ascorbate (Vitamin C): Hydrates, brightens, protects skin against sun damage, and promotes collagen production.
Glycine: A component of Collagen.
Arginine: Builds proteins and increases circulation.
Valine: Soothes skin, improves moisture.
Curcumin: Can help dry out pimples, prevent breakouts and improve skin texture.
Hydroxyproline: A component of Collagen.
Collagen: Assists with elasticity, moisture, and can reduce the appearance of fine lines and wrinkles.
Potassium Sorbate: Preserves freshness.
Tartaric Acid: Preserves freshness.
Hold sprayer about 8-10 inches from your skin and spritz all over desired area. This can be done before or after makeup.
For best results, let the mist air dry without rubbing in.
Repeat these steps twice a day. Feel free to use PrimaSkin more often, if desired.
PrimaSkin can be paired with a moisturizer and SPF.
Store at room temperature.
Recommended products
Share information about your brand with your customers.
Recently viewed product
Share information about your brand with your customers.